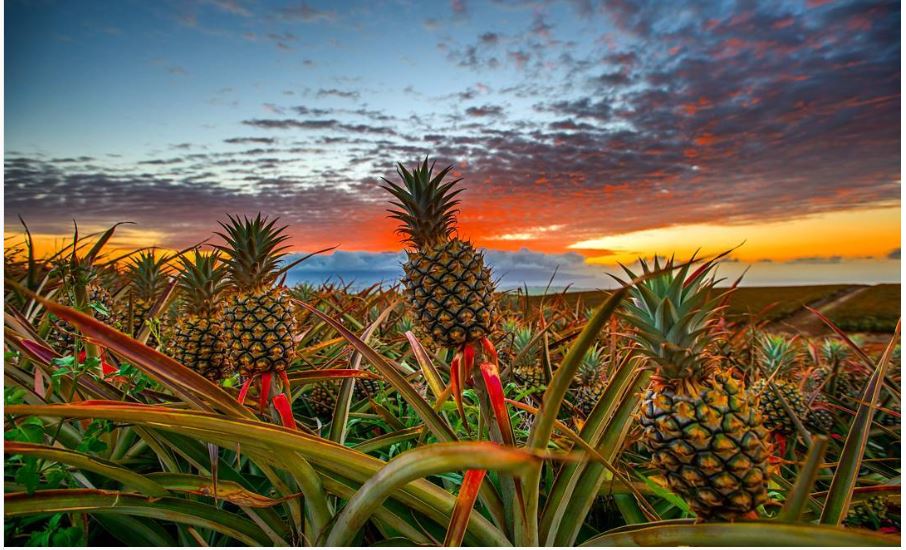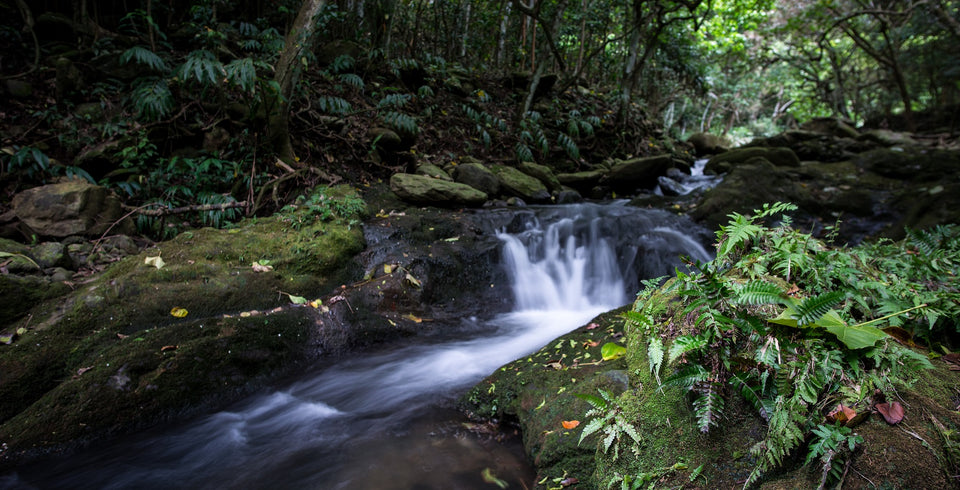 Farm Made
All fruits are from our yard and farms on Maui, Hawaii
Fruit Enzyme
Homemade fruit enzyme makes your skin smooth and extremely moisturized
Tropical Aroma
No artificial fragrance or colors
Sustainable
All ingredients are natural source and degradable. Malana 'Aina - Care of our land.
Maui Grown CBD
We use Maui Grown Full-Spectrum Hemp Extract with Maui Sunflower Oil for our CBD Suga Scrubs
SHOP Farm Made Sugar Scrubs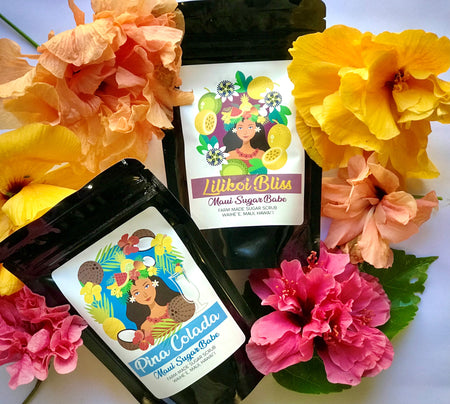 8 items
About Maui Sugar Babe
We live in beautiful Waihe'e, Maui, Hawaii, where has abundant rain, sun and rich soil. We grow Lilikoi (Passion Fruit), Pineapples, Mangoes in our property. My sugar scrubs are all handmade, using fruits from our yard and other farms on Maui! 
All ingredients of my Farm Made Sugar Scrubs are 100% natural. No artificial fragrances or colors are added. The sweet tropical aroma is from real fruits! 
Check our video on Pop-up Makeke!
- Special MAHALO to @archer357 for beautiful pictures! -
Homemade Fruits Enzyme
We make Enzyme Juice from the tropical fruit that we grow in our property, or get from local farmers on Maui. This secret fermenting process maximizes fruit aroma and extends the shelf lives. Enzyme helps breaking down Keratin Protein, which is contained in your dead skin cells on the top layer of your skin. The natural exfoliation without acid or any chemicals is perfect for people who has dry, sensitive skin, even for people who has eczema. 

Check my blog - My Enzyme Story
Direction to Use
Scoop in hand, massage the area you would like to soften. Rinse with warm water and dry with a towel. You can skip lotion after a shower. The Sugar Scrub keeps your skin moist all day long without residue!
 + Soften hard skin on heels, knees and elbows
 + Get rid of small bumps on upper arms or thighs
  + Moisturize after shaving
 + Moisturize dry flaky skin on shins or lower arms
 + Moisturize dry skin on chest and neck line
+ Soothe irritation from ingrowing hair 
 + Clean pores on face

Enjoy your soft and smooth skin!
Caution: The products contain oil. Please pay extra caution when you use on slippery floor.
Note: You may see the coconut oil is coagulated when it's in low temperature. Please warm it up and mix well before you use.